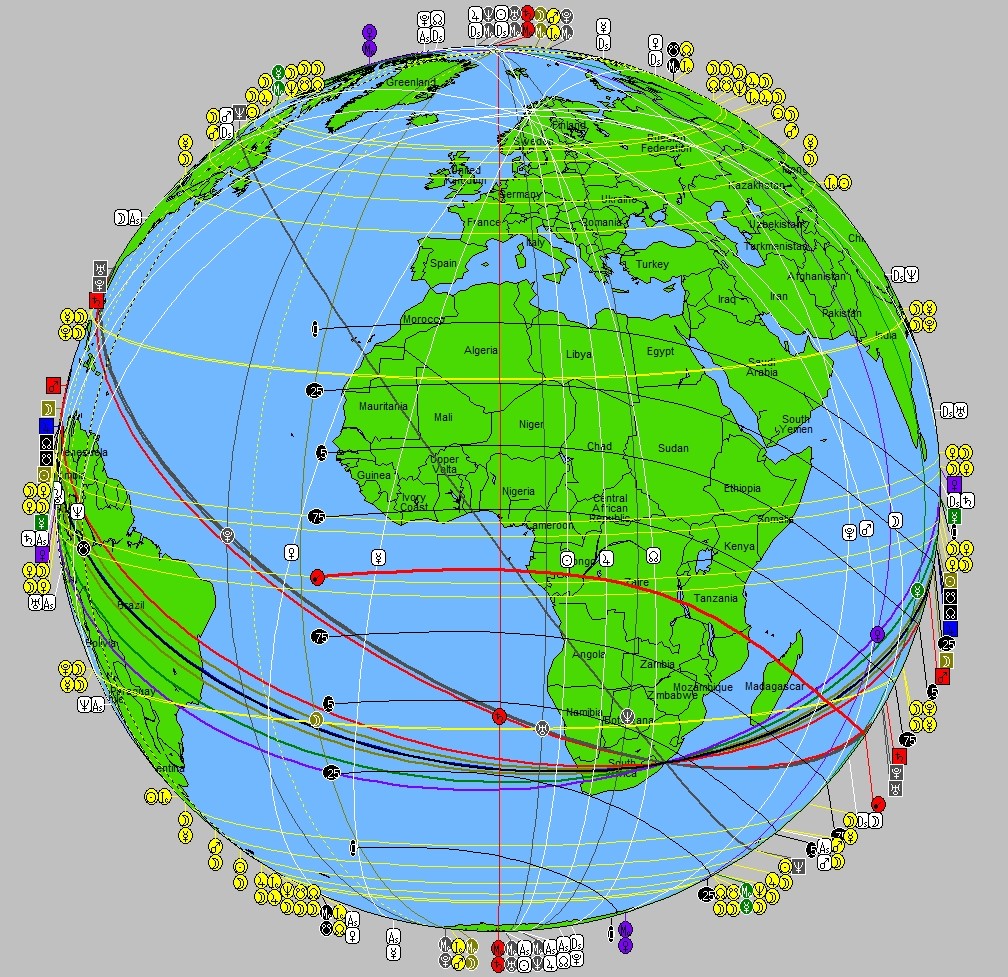 This is Astrology in a truly modern sense…how do you and the rest of the world connect?
ACGFrom which places in the world do the people you have the best connections with (business or relationship) come from?
Are you interested in the cultures of particular countries and how that relates to your life right now?
What are good locations for travel for business? Travel for vacation? Travel for spiritual retreats? Travel for increasing the odds of having meaningful relationships?
How do eclipses impact my space?
Why am I so attracted to this particular country – what is my purpose there?
I was born in Brazil but I've been living in Germany since the age of 8…how does my astrology change, how and where do I connect with my roots?
If I move to Indonesia what aspects of my life will come into focus there?
These are the types of questions that this type of Astrology can assist with.
The image is an example of a birth chart projected over the globe, with the solar eclipse of Sep 2016 added.