Description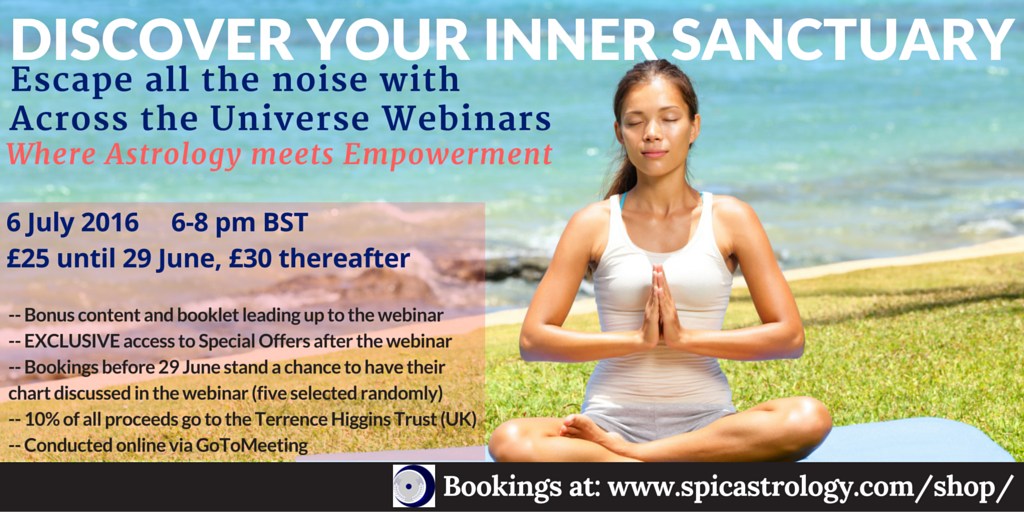 In this Webinar, hosted by Theo and Alex, with special guest healer Eric Richardson, we go into the important fundamentals of Home and Sanctuary.
With all of the noise going around in the world today, in politics and the media and elsewhere, we chose the topic for this webinar to remind people to reconnect with their inner Sanctuary. We use the symbolism of Astrology to define this for a person, with examples, not only from a psychological or spiritual point of view, but also a more hands-on practical daily living point of view as well. What does your sanctuary space look and feel like, and what you can do to connect with it wherever you go. These and other practical aspects of the astrology and healing arc are be presented.
WHAT YOUR PURCHASE INCLUDES:  A full recording of the webinar, plus the downloadable content: Moon Cheat-Sheet to help you understand your natal Moon, a Workbook with case study and reflection points.
Tahran Read, DMA., DAS., is a professional astrologer and owner of Spica Astrology, and specializes in Eastern and Western techniques. His aim is to bring practical astrology to people in a thriving holistic community.
Alex Trenoweth, BA, MA, DFAstrolS, is a professional teacher and astrologer who was awarded "Best International Astrologer, 2015". She is the author of "Growing Pains", a book about astrology and education.
Eric Richardson is a transformation facilitator who uses energy healing techniques and guided visualisation to ensure our webinars help ground the lessons learned and to aid in turning knowledge into action.